What's The Best Way To Sell A Diamond Ring In New York?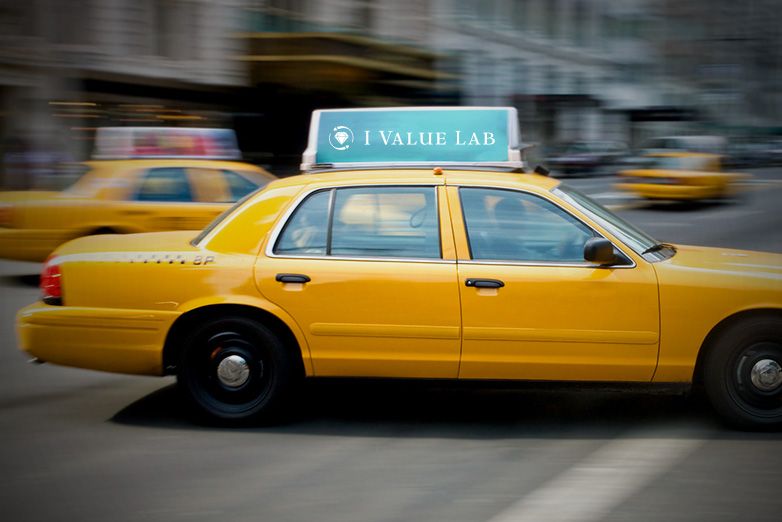 Many women - and perhaps men too - will collect several rings during their lives. You may have some you want to keep and pass on to future generations. But what if you have diamond rings that were at one time sentimental, but for some reason you need to sell?
---
Or maybe you're going through a divorce and have an engagement ring or wedding ring you no longer want. Perhaps you're reading this because you've been searching for where to sell diamond rings in NYC.
4 Different Ways You Can Sell Your Diamond Ring
If you're located in New York and looking for the best place to sell a diamond ring, you're in the right place. I'll lay out everything you need to know—and should consider—before trying to sell diamonds in NYC. So, without further ado, if you're in New York or most other places for that matter, these are your options.
Jewelry stores and local jewelers

Pawn shops

Online auctions and ads

Try posting your rings on eBay or in your local classifieds

Online diamond buyersLet's break those down and deal with them individually
Sell your jewelry on the most lucrative and easy way
Selling Your Used Diamond Ring to a Local Jeweler
Perhaps you've thought to yourself Where can I sell my diamond ring near me? Maybe you've even considered the place that sold you your rings in the first place. And while this may seem like a viable option, there are some things you should realize. First, if they even agree to buy your rings—and there is a good chance they won't—they won't give you a good deal.
They will only be interested in buying it at a low price so they can make more when they resell it.
However, there is a caveat here. If you're thinking of returning the ring to where it was purchased, find out what kind of return policy they have. There is a chance that if you're in the sad position of wanting to return a ring within a year of purchase, there may be something better they can or will do for you.
If not, then what I said above will likely apply. Typically speaking, you shouldn't expect to get more than three-quarters of the wholesale cost of the ring which will probably be in a range of about half of what the ring initially cost.
Let's recap:
The best place to sell a diamond ring may not be a local jeweler, as there's a good chance you will only get back about half of what the ring sold for.

Having said that, a jeweler will be able to appraise the value of the ring.
Pawn Your Ring at a Pawn Shop Nearby
In my opinion, pawn shops should be the last place you think of when considering where to sell diamond rings.
No disrespect to pawn shops here, since they have their place. But the biggest drawback is that it's highly unlikely the owner or the manager of the shop is any kind of diamond expert. And trust me, you want an expert to assess the value of your ring.
And if you thought the above-mentioned amount of half the price that was paid for the ring as your return was bad, it gets worse if a pawn shop is your choice of where to sell a diamond ring in NYC.
Yes, worse. Going the pawn shop route will likely net you a third—or even less than that—of the original price of the ring.
Pawn shops are about getting quick money. They are not about getting good money.
Let's recap:
The best place to sell diamond rings isn't the pawn shop. You'll probably get less than a third of the amount the ring was purchased for.

Pawn shops are about getting money fast, not about getting what your ring is worth.
Sell Your Used Diamond Ring on eBay or Craigslist
Either of these might seem to be a viable option if you have tired yourself out trying to answer the where to sell my diamond ring near me and the where to sell a diamond ring in NYC questions.
By now, just advertising on Craigslist or auctioning the ring off on eBay may seem like excellent ideas. Because at least this way you get to set the price, right?
Right. You do. And in the case of eBay, there's even a chance of getting more money of bidding drives up the value of the ring. But things may not be as easy as that sounds.
When it comes to online ads, at the very least, you are going to need some sort of guidance as to what price to set your ring at. You can't just pick an amount out of the air and expect people to pay it. And even if you do price it in the right range, you have no guarantees that it will ever sell. You'll also need to ensure your safety, as scammers and all sorts of unsavory predators abound on places like Craigslist.
Also depending on the site or service, you will need to pay a fee or percentage of your sale.
Let's recap
:
You probably want to look elsewhere to sell your diamond ring. It may cost you upfront and could be potentially dangerous, especially in a city like New York.
Online Diamond Buyers Can Save You Some Time
By now you're probably feeling discouraged, right? Maybe you'll feel better after we talk about this last option.
Let the above, there are pros and cons here too. For some, the thought of selling to an online buyer might be a difficult choice. And if might not seem to be the best place to sell a diamond ring. Especially if you have something that has a lot of sentimental value to you, or even if it's something wildly expensive, you might feel better doing business face to face.
If that's the case, since you live in New York, you still have the option of doing business in person at some of the labs.
There are a few pluses when it comes to selling your ring to an online diamond buyer. Probably the most important is that's their area of expertise. Unlike the pawn shop owner, a diamond buyer will be able to properly assess the resale value of your ring. And with that info, and due to their connections within the industry, you have a better chance of getting a competitive price for your diamond. And the turn around if typically fast, as well.
Let's Recap:
Online diamond buyers may be one of the best places where to sell a diamond ring in NYC. They are experts who can get you the best price. Fast.
Our Conclusion: What's The Best Way To Sell A Diamond Ring In New York?
Our opinion is that using Specialist Online Diamond Ring Buyers is your best option. If you are looking to sell diamond in NYC, check out iValue Lab. The know diamonds and they're trustworthy. Their platform is secure and user-friendly, so you can feel confident even if you've never sold anything online before.
And you can get your cash in 24 hours.