Finding the Best Value of a Diamond Ring?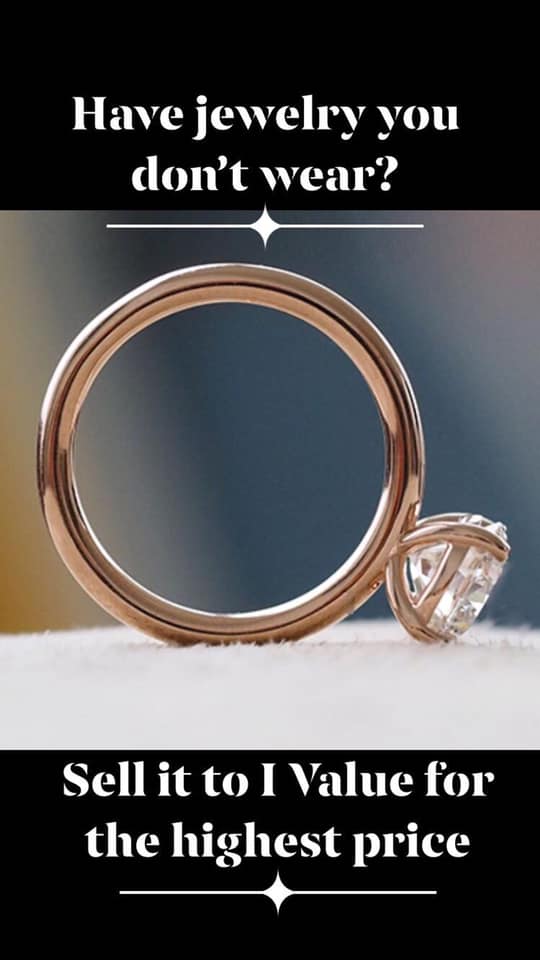 If you are wondering what my ring is worth, the most important thing to consider is the complete value it holds for you. Most pieces of jewelry have considerable emotional value, and you need figure out if it outweighs the cash that you will receive for it.
The most ideal jewelry pieces to sell are broken ones or that have a missing pair, or the ones with little or no emotional value. Some jewelries can even be a painful reminder of something you need to move past and make room for something beautiful…. Something you would rather wear and feel positive about.
Know the Ring you've Got!
One you are emotionally ready to sell your gold ring for cash, it is best to get an appraisal to help you sell ring for best price. Knowing the worth of your ring is going to help you make the most money out of it and save you a lot of time.
At iValue Lab, we help you make an evaluation of your jewelry completely free of charge. The process is easy and saves you the hassle of making multiple trips to different jewelry stores and pawn shops.
How to Sell My Diamond Ring Online?
iValueLabhas been purchasing jewelry online for years. Our clients have the most amazing experience as everything is effortless.
All you need to do is Get on Our Website and Follow A Few Easy Steps:
Fill out an evaluation form. Provide us all the information you have on your jewelry. You can upload photos of it along with the paperwork (certificate or proof of purchase) that you already have.
Our customer support will contact you within the next 24 hours via call, email, or text, whichever you prefer. We will try to answer all your questions and provide you all the necessary information.
After we have enough information, you will receive the evaluation and an estimated offer for your jewelry.
If the price sounds right to you, a federal express shipping label is provided, which is a 100 percent insured. When the item arrives at the iValue Lab, your jewelry would be inspected by our experienced GIA certified gemologist to provide you the final offer. Payment can be issued by bank transfer, PayPal or check in the next two business days. Or we ship it back, free of charge.
What Types of Rings Can You Sell?
Many buyers choose Solitaire rings for its classic elegance and ability to focus on the single stone. Halo rings feature a center stone completely encircled by smaller diamonds for a dazzling look. Three stone rings (the Trinity or the Trilogy ring) are rings with the three stones set horizontally in a row… these are also similar to pave ring settings which have several tiny diamonds closely set together, resulting in a line (or pavement) of continuous sparkle. You can also choose to sell your bridal ring sets, eternity bands which often go unworn for decades.