Should I Sell my Jewelry Online?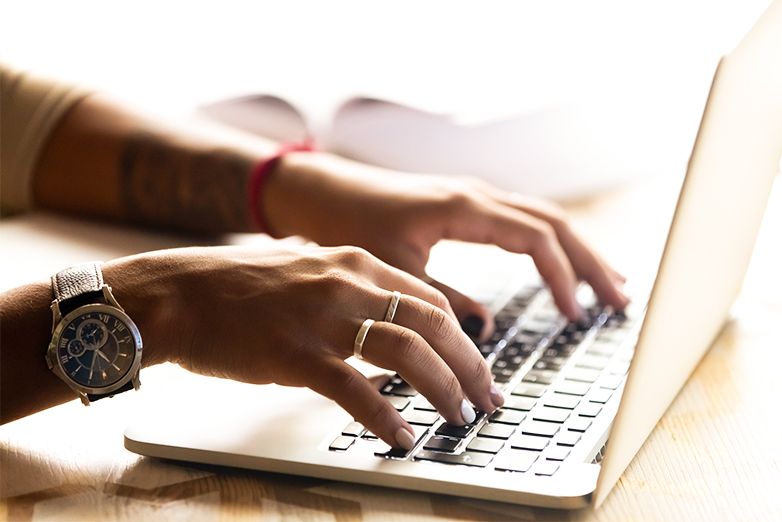 We place a lot of sentimental value on our jewelry. Many items were gifts of love, or bought to celebrate special occasions...
We place a lot of sentimental value on our jewelry. Many items were gifts of love, or bought to celebrate special occasions, or good times in life. It's normal to develop a strong attachment to beautiful things, especially when you wear them every day. An engagement ring, wedding ring or special bracelet can easily become a part of who you are. Diamond rings, gold necklaces, charms and earrings are quite literally our personal treasures. The idea of selling jewelry can be unsettling and even unpleasant, particularly when the items hold strong emotional associations.
If you're thinking about selling your engagement ring or wedding ring, or other fine jewelry, there are also practical considerations:
Should I Wait for the Price of Gold to Rise?
Gold prices rose steadily from around 2006 onwards, peaking at just over $1,800 an ounce. Gold was a star commodity during this period. If you have gold jewelry that you want to sell, it may be tempting to watch the markets. Some people do get lucky and see a surge in gold prices around the time that they want to sell.
The markets are unpredictable and it's important to remember that gold prices can also fall without warning. In 2013 gold prices crashed 28%. Anybody holding onto gold jewelry in the hope of a big profit would have been disappointed.
Unless you have specialist knowledge of precious metals, and the commodities markets, it may be best just to sell your go ld jewelry when you need to. You could be disappointed if you wait for gold prices to rise.
Should I Take a Loan or Sell my Jewelry?
If you urgently need cash it may be tempting to take a bridging loan rather than sell personal jewelry. Interest rates are currently low and many banks are happy to lend money. If you have a poor credit rating, or are already in debt, your options may be more limited.
Many people prefer to avoid debt and there are good reasons for this financial philosophy. Interest rates can rise and personal circumstances can change. A debt that's easily manageable today can soon become a heavy burden. Regardless of changing circumstances, any loan will cost you money in the long run.
Ultimately it's a personal decision whether to apply for a loan. It's always better to take independent financial advice first. If you're willing to sell personal assets you might be able to avoid the issue altogether. Throughout history people chose to sell their jewelry to get through hard times. It can be a tough decision, but it should never carry any stigma.
Can I Afford to Insure my Jewelry
After cash money, jewelry has always been the favorite target of thieves. Rings, diamonds and precious stones are small, portable and easy to sell on. Diamonds can be removed from settings and easily transported to other cities or foreign countries for resale.
If you have jewelry, one of your big headaches will be insuring and protecting your treasures. This is especially the case if you've suddenly inherited family jewelry. It's necessary to get an independent appraisal and find a good insurance policy. You'll need to double check the small print, pay the premiums on time, and submit new appraisals when required.
Monthly premiums, paid over a lifetime, can add up to serious money. Your insurer may also insist on some form of secure storage such as a hidden safe. This is an additional expense and hassle that you may prefer to live without. A lot of people start to think about selling their jewelry at this point.
Will I get a Fair Price for my Jewelry?
If you bought your jewelry at retail prices it's unlikely that you'll be able to sell it for the original price. However, if you choose your buyer carefully you might be able to get close to the original purchase price.
The simplest, safest and most convenient option is to sell your jewelry online. The big jewelry buyers like iValue Lab have the resources to offer fair prices. Because they are dealing with thousands of customers their operating costs are low.
The better online jewelry buyers will also clean and repair your jewelry. Even a quick cosmetic service such as steam or ultrasonic cleaning, prong tightening or rhodium plating can raise the value of estate jewelry. Online buyers will usually make an offer that is connected to market prices.
The other big advantage of online buyers is that they'll send a FedEx or UPS courier straight to your door. Your jewelry will be collected from you and your money will be sent via paypal or transferred straight to your bank account.
Do I have to Pay Tax if I Sell my Jewelry Online?
In most jurisdictions it's your own personal responsibility to declare any earned income and pay taxes on it. We've never heard of any online jewelry buyer deducting payments for taxes. Nor should there be any service charges, commissions or handling fees for a straightforward sale. If a company tries to impose extra charges it's probably better to look for another buyer. Your FedEx collection and shipping insurance should also be free.
If you decide to sell your rings or other jewelry online you're very unlikely to get ripped off. You'll get a competitive price and could receive your money within as little as 48 hours. Check for a business that is approved by the BBB and is registered in the US with an identifiable corporate HQ.