How to Clean and Restore Your Old Bracelet Before Selling?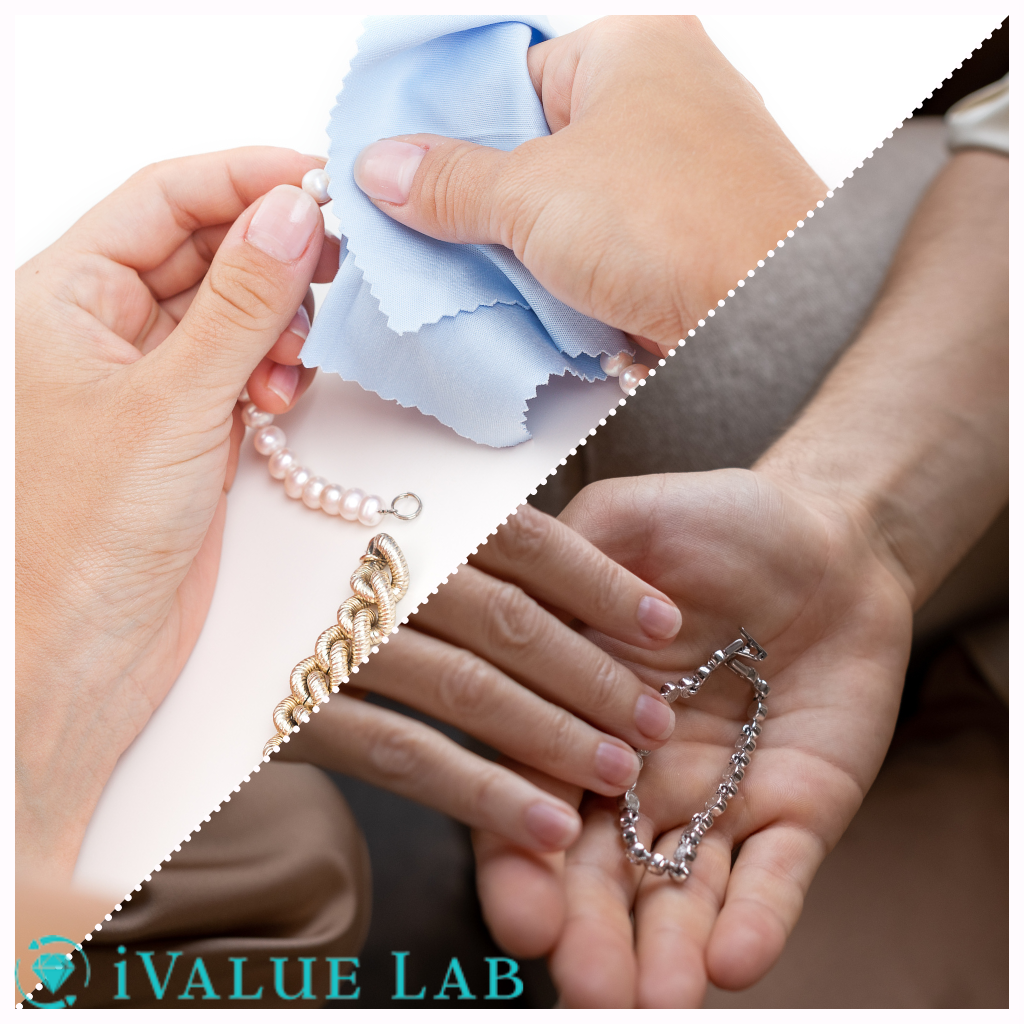 We all have them, those bracelets that we just had to buy or were gifted to us by loved ones. We loved them years ago, but now they no longer seem to suit our current style or modern trends. A lot of times we just set them to the side, but did you ever stop and think, can I sell my gold bangles? If you have, you're in luck! But before we dive into how to sell your bracelets, we first need to get those beautiful vintage bracelets ready to sell. Cleaning antique jewelry is vital to keeping those pieces shining. To do that we've come up with five easy steps for you to follow to get your pieces into tip top shape:
The first step is to prep your bracelets. Before applying any cleaning solutions, gently dust and wipe off any dirt particles with a soft brush. Be careful to make sure that you are not pushing the brush too hard onto the bracelet as the bristles can scratch the bracelet.
The next step is to investigate what type of cleaning solution would work best for your bracelet. For example, a solid gold bangle will get a different cleaning treatment than a diamond bracelet. It is important to research and choose the cleaning solution that will work best for you without tarnishing or damaging your jewelry.
After applying the cleaning solution, the next step is to use the cleaner and clean your jewelry. The best way to do this is to apply the solution onto a soft cloth and gently rub the bracelet to clean it. For bracelets that have small crevices, a damp Q tip will help you to get it clean. Depending on the solution and the type of bracelet, you may also be able to submerge and soak the piece in a bowl for longer.
This next step is the most important step in the process and the easiest. After you are finished dusting and cleaning your bracelet, you will want to make sure that it is completely dry. Any moisture that is left behind on your jewelry can be damaging and will affect the resell value. If there are still some wet spots, use a cloth to gently wipe those areas. Once wiped away, set aside your bracelet to make sure that it finishes drying.
The final step is to polish the bracelet. Polishing your bracelet can add back some sparkle that could be missing. It is important to note that not all bracelets should be polished, so you do have to look at your specific jewelry piece to make sure that it is one that can be polished.
Now that you have finished cleaning and restoring your bracelet you are probably finding yourself researching things like selling vintage bracelets or maybe how to sell estate bracelets. Many options will appear on how to sell bracelets. But the first step that you will need to take is to gather as much information as possible regarding your bracelet. The next step is to take your bracelet for a formal appraisal to determine the resale value. A jewelry appraisal is an official document that verifies the market value of your jewelry piece. After you receive the appraisal with your estimated resale value you can then look at exploring a couple of options to sell your bracelet.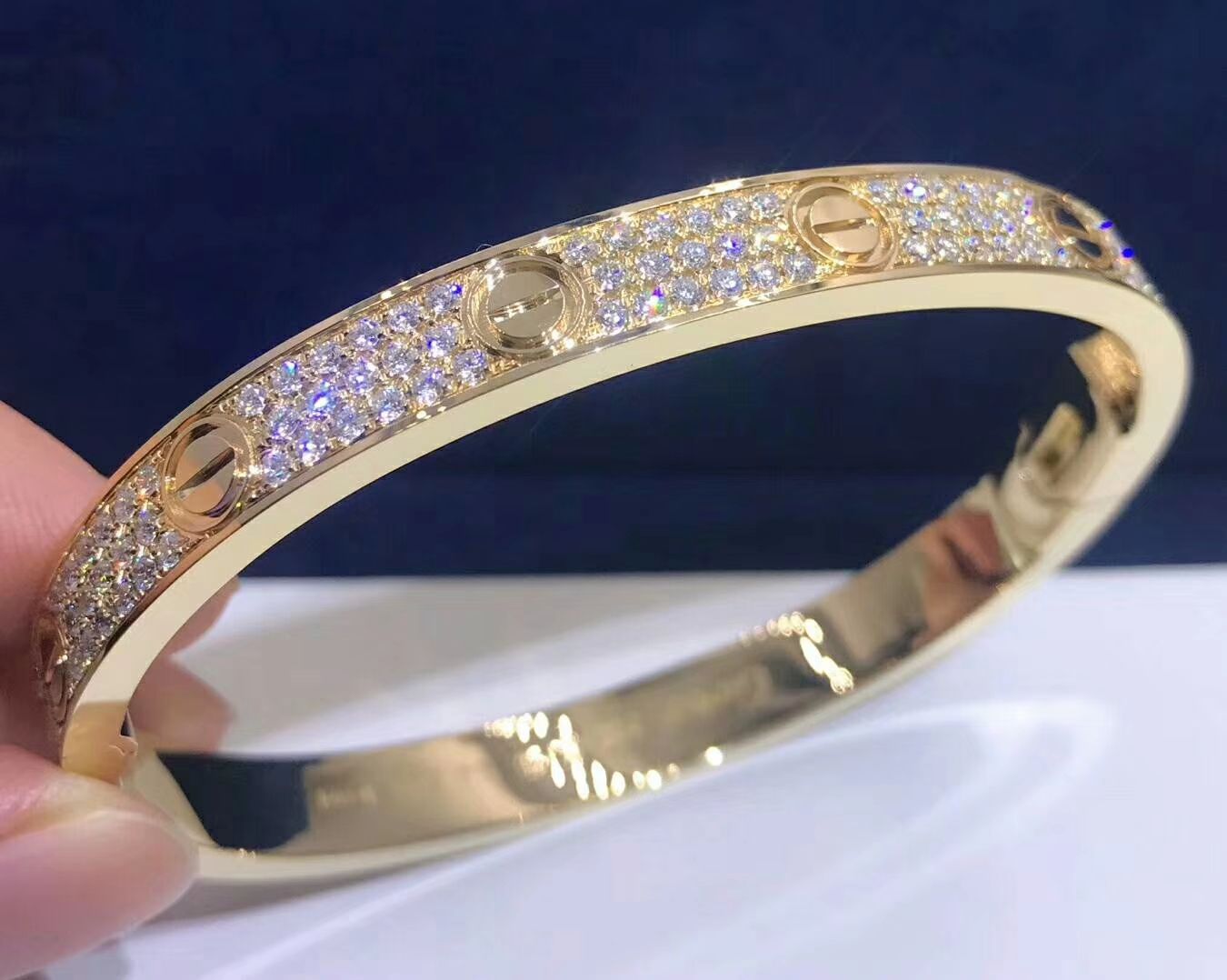 Jewelry Stores and Local Jewelers
If you have a trusted jeweler, you may want to speak with them first. They will be honest with you about the real worth of your bracelet. Although a trusted jeweler will give you good insights into your resale value, they may not always be able to provide you with the highest quote for your bracelet.
A second option is to look at websites like eBay, Facebook Marketplace, or Craigslist. This is the easiest way; however, it is not always the most effective way to sell your diamond braceletsas there is no guarantee that the piece will actually sell.
Whether you have a gold bracelet, bangle, or diamond bracelet an online diamond buyer may be your best bet. Many companies such as iValue Lab offer a seamless end-to-end customer experience.

In conclusion, there is a lot that can go into selling your braceletsfrom cleaning and polishing to the final research. The best part is that there are various options that can be explored.