Which Luxury Watch Brands Has the Best Resale Value?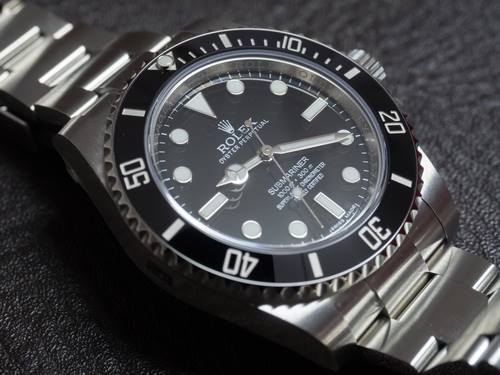 A watch is a fashion statement, a symbol of status, a timepiece and so much more…. For many well-informed watch buyers, it can be a great long-term investment.
Why Should You Invest in a Luxury Brand Watch Now?
The well-known people worldwide have been seen wearing high-end luxury watches which has been an influence on the general demand of the brands. Justin Beiber has an Audeemars Piguet, Chritiano Ronaldo owns the Rolex GMT Master Ice, and Kylie Jenner is a luxury watch collector and owns the 18K White Gold Patek Phillippe. Drake is a proud owner of the Richard Mille RM 69.
The world-famous people have been wearing these Luxury timepieces for centuries, but the trend has accelerated exponentially during the pandemic. The luxury watch resale price is increasing with the full tilt. This is a great time for you to invest in one of the timepieces if you plan to sell luxury watch for money in the future.
Which Brands Have the Best Used Watch Value?
Here is a list of some distinguished brands advised for investment purposes and have substantial track record for holding and increasing in resale value.
Rolex
The watch's name is itself a symbol of luxury. Rolex has been seen in the wrists of the most famous people in the history of time. Names like Winston Churchill, Steve McQueen, Martin Luther King, John F Kennedy, and Paul Newman have been the owners of the timepieces. A Rolex watch is the easiest to loan or sell, because of its worldwide popularity and the constant demand.
Patek Phillippe
A masterpiece in the collection as the rare models of Patek Phillipe can cost as much as millions of dollars, but there are many under the range of $5,000 to $10,000 that can be great long-term investment. They sell quickly and have one of the highest resale values. A one- of a kind Patek Phillippe Grandmaster Chime Ref. 6300a-010 was sold for $31 million at a charity auction in Geneva, making it the most expensive watch ever auctioned.
Audemars Piguet
An Audemars Piguet timepiece can cost from a few thousand to tens of thousands and can be sold easily with great resale value. James Corden, Justin Beiber and Kevin Hart are the proud owners of some of their exquisite timepieces.
Piaget, Parigiani, Frank Muller, IWC, Hublot Richard Mille, Richard Mille, Tag Heuer, Panerai are some more names with the best quality and great long-term investment value. If you are wondering how to sell my pre-owned watches for cash, make sure these are the names to keep in mind when you buy.
These Brands are Synonymous with luxury in the watch world. They are known for their exceptional quality and intricate craftsmanship. They are not available in unlimited numbers, which is why the demand is constant, if not increasing and the prices keep rising. If you want to sell your luxury watches for great value, we would be delighted to give you the best offers.