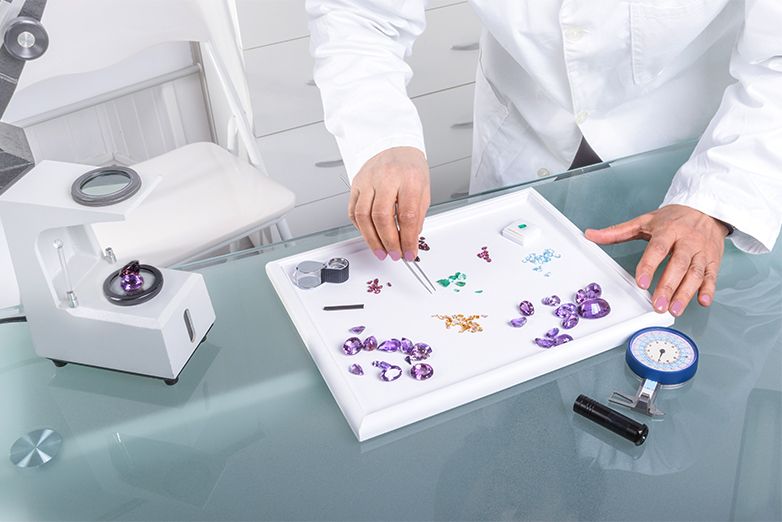 Selling your jewelry is no easy task. Often of the time it is worth a large sum of money and it needs to be handled with care.
---
Whatever your reason may be for selling – whether it's to turn over a new leaf, get some extra cash or let go of sentimental items – certain things need to be considered. Obviously, you are new to the jewelry selling business, otherwise you wouldn't need any advice on where to go or who to sell to. What are your options? Well, one is to quite simply sell to it to a local jewelry store or pawn shop. The other option is to not even leave your house – sell your jewelry online. There are cons and pros to both. Let's look at them in detail.
GET PRICE FOR YOUR ITEM NOW
Sell Jewelry to a Jewelry Store
I am sure you know of a trusty jewelry store that is only a drive away from your home. It wouldn't be much effort to drive in the car and take your jewelry there. So what are the pros and cons of doing this?
Pros:
The buyer can physically see the jewelry and trust its quality
There would be less transport or storage costs involved
You could obtain a more accurate price if you visit several jewelry stores
Cons:
You may not get as much for the jewelry because of competitive prices
It may take more effort and work on your part
Often they do not have the right equipment to determine the correct value of the item
Sell Jewelry Online
How does staying in bed and selling your jewelry at the same time sound? If not, why not? That is what you can do if you decide to sell online. This can be an easy process if you know what you are doing.
Pros:
Can often provide professional expertise, knowledge, and technology that can give you real money for value
Depending on the company, the selling can happen fast and extremely proffesionally
Cons:
Sometimes it can be difficult to know who you can trust when it is online
iValue Lab is a trustworthy company that has many years of experience and can offer you extremely professional business. Now after seeing the pros and cons to both selling online and selling to a local jewelry store, you can decide what best suits your situation.