How Do I Get The Most Money Out Of My Diamond Ring?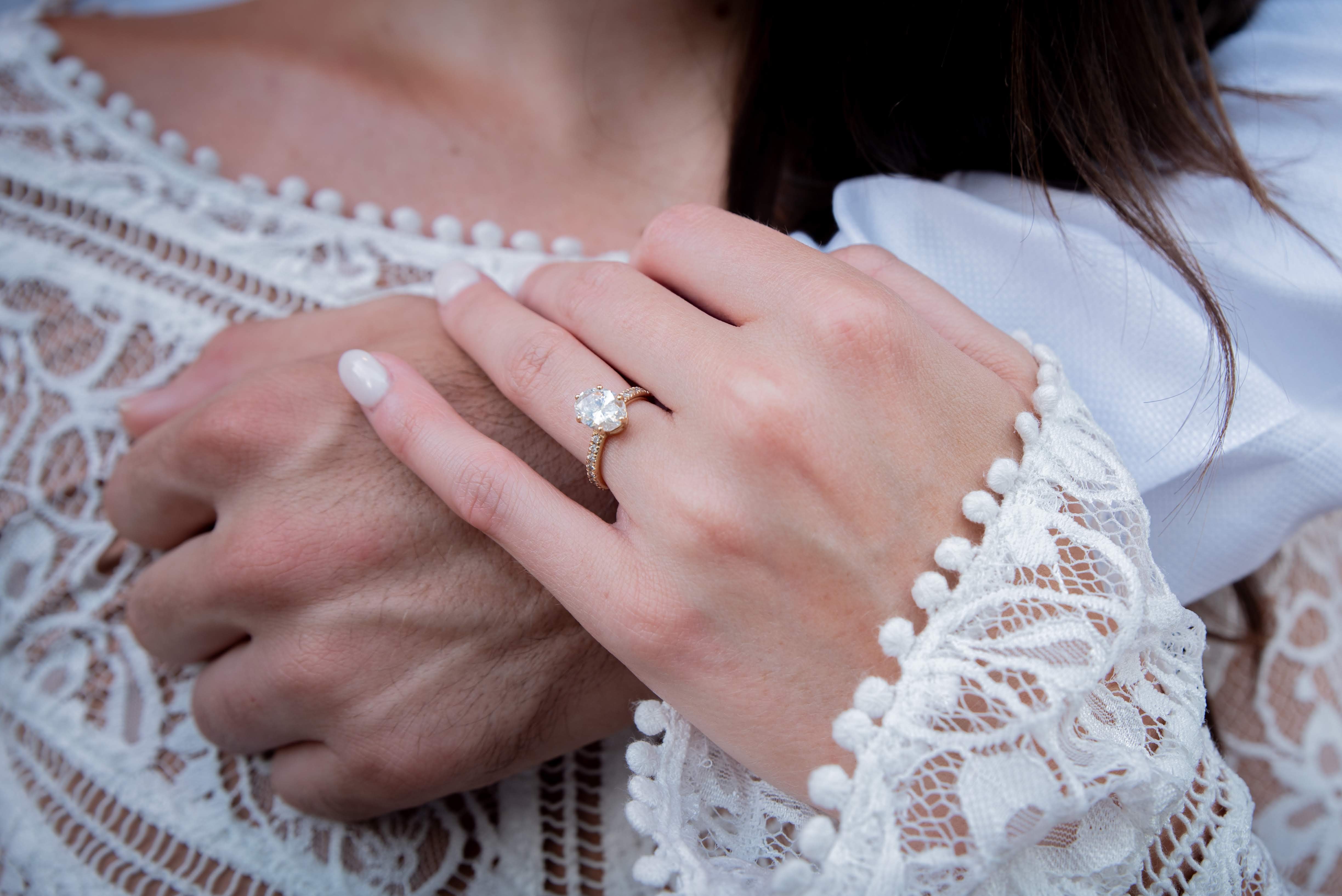 Selling your diamond ring is not as difficult as it might seem. Every man or woman will go through a time in their life where they will come forth with a situation and would want to sell their jewelry.
Whether you are going through a divorce or just want some cash out of it, selling a diamond ring can be a very emotional process. You might be searching your options where you can sell and must have landed on this page. And since you are here, we can make your life easier.
Different Ways You Can Sell Your Diamond Ring
Whether you are in New York or any other state in the US and you are looking to find engagement ring buyers, you are in the right place. We have all the information needed, so that you don't have to spend more time on further research.
Listed Below Are All The Options That You Need To Know About:
1. Local Jewelry Stores: There will be numerous jewelry stores within your reach, but not all of them will be interested in purchasing your diamond ring for cash. Some people might tell you to return to the jewelry store where you purchased your ring. But most of the only have a 30 day return policy. Going to any other local jewelry store is still an option but prepare yourself for the low value they will offer. You should not expect to receive even half of the whole sale price of the ring.
The reason is that these jewelry stores can manufacture the same piece for a much lower price. And purchasing from you will not be profitable.
To Conclude: This might not be your best option to get the best price, but in times where you do not have the time to explore other options, you can choose to sell to your local jewelry store.
2. Pawn Shops: To be honest, the idea to Sell Your Engagement Ring to pawn shops should only be entertained when you are in desperate need of immediate cash.This is not the best option for good money. But in fact, it is easily accessible, and you can get quick money.
However, you need to know it is highly unlikely that you will find a diamond or jewelry expert in these shops. Therefore, your jewelry will not be evaluated fairly. And that is one of the key points to remember when looking for a buyer. They need to have proper knowledge of the jewelry and the market as well, to provide a fair price.
To Conclude: Pawn shops are not a good option unless you need the cash right away.
3. eBay or Craigslist: The next option you have is to sell your diamond rings on eBay or craigslist. As you might already know that these are platforms where you can basically sell anything and everything. If you have exhausted all your options, you can try listing your diamond ring on these platforms. And the good thing is you might be able to sell it for the right price.
However, there are certain drawbacks that will make you not choose this path. First to list your diamond ring online you would need proper information of its value. Putting up an unrealistic price will not get you anywhere. Secondly, it can take months to get a person even interested in your item. Moreover, there is a certain fee or percentage you need to pay these websites to list your jewelry. And unfortunately, there are all sorts of scammers here, which can be a risk to your safety.
To Conclude: Even though there is a chance to get the price that you are looking for, this process can be long and tiresome, it may charge you, and you have a risk of getting scammed.
4. Online Diamond Buyers: At present you can find various online buyers that provide you the best prices for your jewelry. These companies have experienced gemologists working to get you detailed information on your piece as well as provide you with the reasons for the offer. Another great thing about this option is that the process is typicallyfastandsmooth. But, to sell your diamond ring online, can be nerve wrecking, but in that case, you can confirm if they are offering you shipping insurance and if they have a valid location where one can visit as well. And if it happens to be in your city, then you can just book an in-person appointment.
To Conclude: Online diamond buyers will get you a fair value for your ring, they are experts and understand the market better. This could be one of the best options for you.
Shall We Make a Decision Now?
Looking at all these options we conclude that to Sell Your Diamond Engagement Ring the Online Diamond/Jewelry Buyers are indeed one of the most fair and comfortable routes to take. And to begin your journey you can contact iValue Lab- One of the best in NYC!
iValue Lab is in the heart of New York city. With a knowledgeable staff and GIA certified gemologists working diligently to provide you the best service and competitive offers. The process is simple, secure and you can even receive your money in 24 hours! And the best part is that it will cost you absolutely nothing!