Should I Sell My Wedding Ring After Divorce?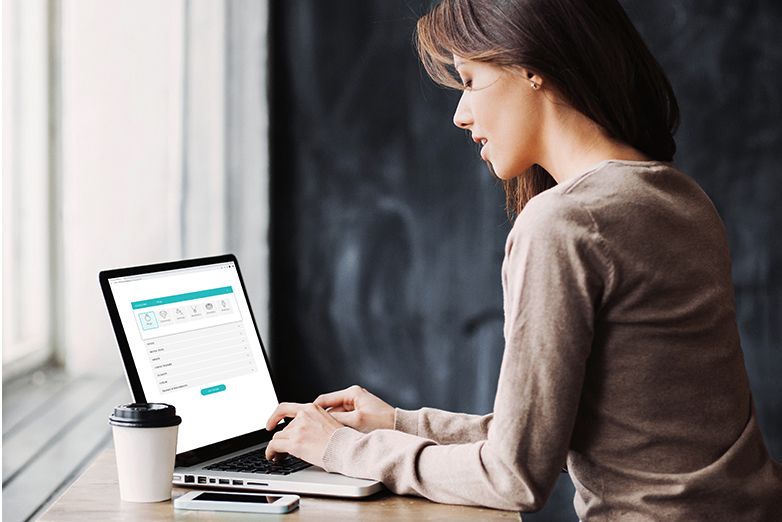 A "diamond is forever" until it isn't. Hanging onto your wedding jewelry doesn't have to be forever either…
Whether you are recently divorced, or going through the process right now, your engagement and wedding rings are often the last tangible assets of your marriage.
---
What to do with them? Even if your marriage ended amicably, holding on to an engagement ring or wedding ring after divorce is a little like holding onto the past.
Sometimes it can be tempting to keep your engagement and wedding ring, and tuck it away in a jewelry box, wait until you are over the divorce before wearing them again, or hold onto it for your children for sentimental reasons.
We very often place immense sentimental value on wedding jewelry, even after the marriage has ended. We understand, it can be hard to let go. Another is to redesign the ring and repurpose your wedding jewelry into something different, something that tells the world you're free! A new design for a new life.
One of the strongest statements you can make about moving on though is actually letting go of the symbols of your marriage. Selling an engagement ring could be the emotional break you have been looking for, with the added benefit of having a cash boost just when you might need it most.
Selling Your Wedding Ring – Which Way is Best For Me
There are several ways to sell a wedding ring after divorce, and each one has its own merits and drawbacks.
If you're looking to make a clean break and turn the symbols of a marriage into the banners of freedom of the next stage of your life, before deciding what to do with your engagement ring after divorce, you need to weigh the options:
Jewelry Stores buy engagement rings: They tend not to buy very custom-designed rings though and the biggest drawback is that since your selling to an industry insider, you're unlikely to get top dollar for your engagement ring.

While a jewelry store may be an option to sell a plain wedding band because of the higher melt value, diamond engagement rings tend not to have a quantifiable measure, and it is easy to become overwhelmed.

Never EVER, leave your diamond jewelry at a jeweler for valuation. If they insist, you must insist that the process is filmed, and that jewelry being valued is insured. Not many jewelers offer this level of service, so be aware.

Pawn Shops: They are local and usually the transaction can be done relatively quickly.

Remember though that you are not actually pawning your engagement ring, which is a process involving getting a pawn loan and buying the jewelry back after a certain period.
You are selling your jewelry and want to get more than the 25% - 60% of resale value that you will get from a pawnbroker.

Pawn shops and smaller local jewelers often do not have the correct equipment onsite to ascertain the value of your diamond jewelry.
This means that they will usually offer you quite a bit less than the true resale value of your jewelry.

Online Classifieds (e.g. eBay): The immediate advantage is that you can get your jewelry valued by an independent valuator and then set the price yourself, advertise online and hope for a private sale.

In this scenario though, the risk may outweigh the marginal increase in value.
Be very careful and safety conscious when advertising anything online, you don't want people knowing where you live and that you have valuable jewels on your premises.

It's a significant risk. In addition, read the fine print on whichever site you advertise your engagement jewelry; they may take a hefty percentage of the sale as a fee.
There are even some websites where diamond sellers are matched with diamond buyers and the jewelry is appraised by an independent gemologist before the transaction is completed.

It can take a lengthy amount of time to sell your wedding jewelry online this way.

Online Diamond Buyers: There is much less risk in selling engagement jewelry to an online diamond buyer than any other option. The insurance, security, and compliance measures in place by most online diamond buyers is extremely stringent.

Do an evaluation of several online diamond buyers before you make a choice and be sure to choose one with no hidden charges and the process explained from start to finish.

Make sure to ask how long it takes for the money to get transferred to your bank account.

The very best online diamond buyers have a secure valuation process that is filmed for insurance and safety purposes.
Keeping Your Ring for the Future
Many women decide to keep their jewelry after a divorce, perhaps holding onto it for sentimental reasons, or as an heirloom to pass down to children.

Other women keep their jewelry after a divorce so that they have something safely tucked away in case of a financial emergency at some distant unknown point in the future.
The only issues with that is you may be forced to sell your engagement ring for a fraction of its value because your need the money urgently.
Insurance is an ongoing cost for valuable jewelry held in your home and it may be more bother than it is worth to have your biggest assets tucked away.

There is something amazingly symbolic about freeing yourself from the ties that bind you emotionally to your previous marriage.
ReDesign Your Ring – ReDesign Your Life!
Some people opt to use the diamonds and metal from an engagement ring and have new jewelry pieces designed and manufactured out of their engagement jewelry.
Again, unless done extremely carefully your original diamond engagement rings can lose a significant percentage of value in a redesign.

If you're going to go this route, make sure you work with a trustworthy jeweler, there are many horror stories about diamonds being swopped out for lesser value stones and women ending up with pieces that are for all intents, worthless.
The best Way to sell Wedding Jewelry Online
iValue Lab provides the most reliable way of selling wedding jewelry without worrying about whether you're getting a good deal, peace of mind that your jewelry is insured and protected at every step of the process and assurance that you will receive your money as fast as possible.
and when you'll get your cash. Security, transparency and reliability are hallmarks of the iValue Lab ethos. We know just how difficult a decision it can be, we understand that it should be a fast and painless as possible without compromising on customer service and professional valuations.

The first step is a free online valuation which can be authenticated in 24 hours.

iValue Lab organizes a free and insured Fedex collection after you have completed the valuation form and received an offer.

Once your jewelry arrives at our insured facility, every step of the process, including opening the package, is filmed for your peace of mind.

Our gemologists work to give you a fair appraisal of your jewelry based on current market conditions and if you agree to the sale, we will get your money to you as fast as possible, often within 24 hours.

Putting your jewelry assets to work for you after a divorce will help you move on. Making sure that you are getting the most value out of them is ours.