How to Get the Best Value of My Bracelets?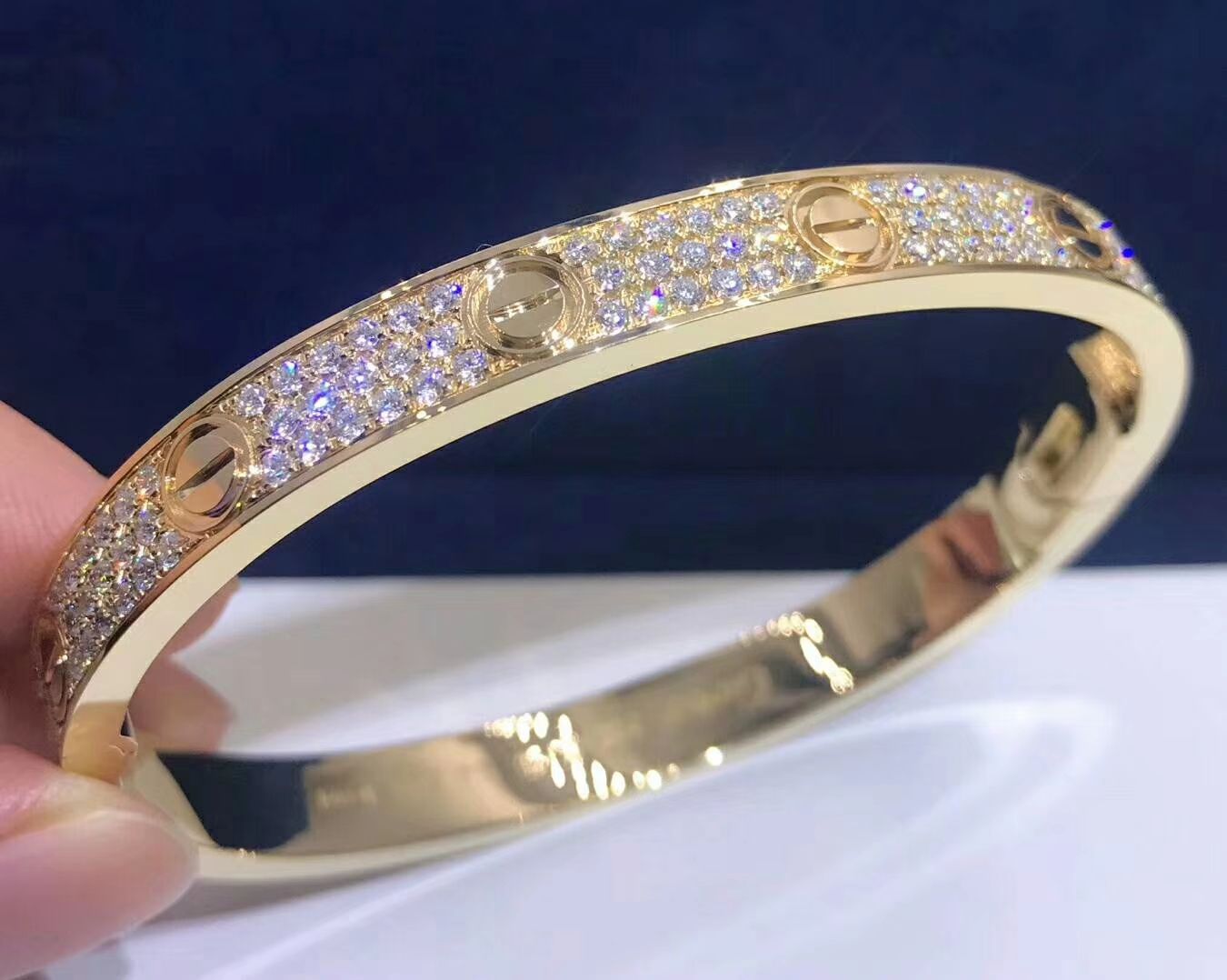 Selling bracelets can be a little tricky. A lot of diamonds does not necessarily mean higher value. The value basically depends on the size of the diamonds, the shape, color and clarity of the stones. The first step to find to proceed with the sale of your jewelry is to gather as much information as possible regarding it.
In case you do not have any paperwork, it is recommended to take your jewelry to the local jeweler. Usually they will be able to give you a verbal appraisal free of cost. Written appraisals need to be paid for, so you can just ask them a few questions regarding the item, like the weight of the metal, carat weight of the diamonds, and their color and clarity as well.
This information will help get you an estimate for your bracelet or any other jewelry online so you can make a decision.
How to Appraise Diamond Bracelets?
To get an online appraisal from us you just need to follow a few steps:
Fill out the evaluation form.
Receive an estimated quote.
Send in your items to the lab for free of cost inspection via FedEx (free and fully insured shipment) or by scheduling and in person appointment.
Get paid, without any commissions or percentages taken out of the final offer.
How Much Is My Diamond Bracelets Worth?
At the moment there are various kinds of bracelets in the market. There are plain gold bangles, diamond bangles, gold bracelets with gemstones, diamond tennis bracelets etc. Each one is evaluated differently.
The Following Factors Are Considered To Evaluate Your Bracelets:
1- The Metal: Whether the metal used is yellow gold, white gold, platinum etc. It's weight, color and purity.
2- The Stones: The amount of diamonds, the carat weight, color and clarity of the diamonds are taken into consideration.
If you want to sell your gold bracelets with melee stones, unfortunately a buyer will not be able to offer you a higher value as these small stones are much cheaper to purchase from wholesalers. You will receive an offer mainly for the gold. And for example if you have a tennis bracelet, the characteristic of each stone determines the tennis bracelets resale value.
3- The Value: If you bought your bracelet from a luxury brand or if it is a unique antique piece of jewelry, it might carry a higher value. That also depends on the rarity of the piece and its demand in the current market.
Where Can I Sell My Bracelets?
Jewelry Stores: You can try your local jewelry store. However usually they provide an extremely low offer. And some of them might just offer you store credits instead. It is cheaper for them to purchase diamonds from wholesalers and create a new piece. So their offer might not be the best.
Pawn Shops: Another option is a pawn shop. You should only consider this option if you want cash right that minute and you have no other options. Because the Pawnshops tend to provide a low ball offers. In the end you will not get what you deserve.
Auction: You can put up your piece on auction sites. You might find some offers closer to what you are looking for however it may take a considerable amount of time to find the right buyer.
Online Specialist Buyers: At this time, the best option is to sell to specialist buyers like iValueLab. You will get a fast online evaluation just by submitting information regarding sell your bracelet. And if you are interested in proceeding you can send in your bracelet for evaluation or schedule an in person appointment. We take no charges; the entire process is completely free of charge and very secure. You will end up receiving your money on the same day we inspect your item at our lab.
We assure you professional and best customer service. You can proceed to our Google reviews to witness the reviews of our trusted clients!