What is the Best Place to Sell Your Bangles?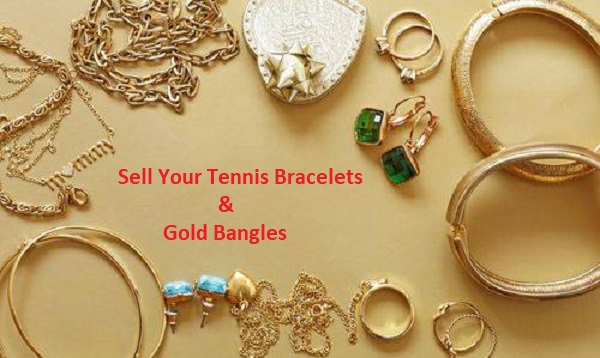 Do you need to be a gemologist to be able to get the best value for your bangles? No, but a little bit of research and homework can help you get the most cash out of the jewelry.
Before You Sell Your Bangles
Understand the value of your jewelry. Some styles of the bangles are classic and stay around for decades, while others last just a few seasons. If you know it is out of style or an antique can help you sell used bangles for most money.
Get an appraisal for your bangles. You can bring it to a reputable jeweler or gemologist and get a verbal appraisal for free before finding out where to sell diamond bangles. The most definite way to get the best price for your diamond bangles is to show a certified lab report (GIA or IGI), if you do not have it already.
We at iValue Lab, help you evaluate your diamond and gold bangles. We have team of experts with experience of decades. Our experience allows us to pay attention to each diamond in your jewelry to give you the most accurate assessment. Click the link receive a Diamond Bracelets and Bangles with Gold selling offer within the next 24 hours...
How Do I Sell My Gold Bangles?
Gather most of the information you have on your bangles. Most gold bangles are prices by weight and purity. You can bring your items to a jewelry store and determine the Karat metal purity and the gram weight for free.
To sell platinum bangles you need to consider that it has much lower resale value compared to gold jewelry, due to high making charges.
The jewelry industry has been recycling the precious metals for thousands of years. Damaged and beyond repair jewelry is sold at its metal price (gold, platinum, silver) and the gems. The refining process is different for each of these metals and the strict environmental regulations impact the price given for the recycling.
Gems are a crucial part of any jewelry. Before you sell gemstone bangles, you need to figure out the value of the gems. The grade and rarity of the gems will be a vital factor in determining the value of your bangle. Condition of the gem will affect the value as the chips and abrasions increase the repolishing cost fur the buyer.
The factors determining the value of jewelry are the style, condition and intrinsic worth (metals and gems). It is important to understand that you do not get paid for the jewelry according to what you paid, instead, it depends on the condition and demand at the time.
Selling Options
Pawnshops & Retail Jewelers
This process may be time consuming as you might have to make multiple trips to different stores. However, it is important to gather several evaluations to make the most cash out of your bangles.
Online Jewelry Buyers
Sell your old bangles online to specialist buyers. We at iValue Lab provide a fast evaluation just by submitting information regarding your tennis bracelets of gold and platinum. The entire process is free, and we provide you the most efficient and professional customer service.