Simple Steps to Determine the Value of Your Vintage Jewelry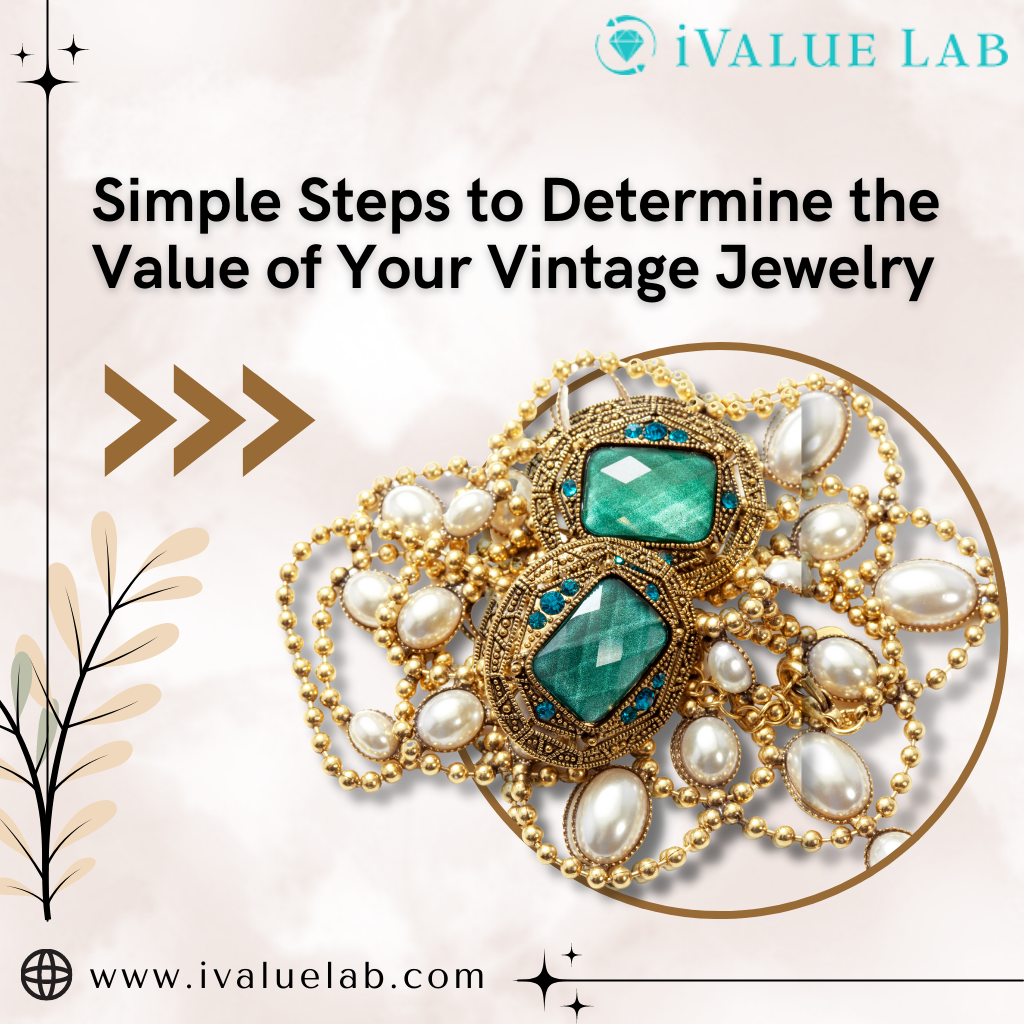 Do you have a valuable vintage jewelry item twinkling away in your jewelry box? It might be a special piece passed down from your great grandmother, or a unique find at a local flea market, or even a present from a friend who found you a piece you just "had to have" from an estate sale.

If it's sitting in your drawer and collecting dust, it may be time to evaluate how much your vintage jewelry is worth and whether it is worth selling. Here, we'll help you to understand how you can identify your vintage jewelry, whether it's worth considering a jewelry appraisal, and how you can go about jewelry valuation.
What is Vintage Jewelry?
First things first, let's get familiar with the terminology. To be considered a vintage piece, the jewelry must be at least 20 years old. Once the piece is determined to be over 100 years old, it takes on the name "antique" jewelry.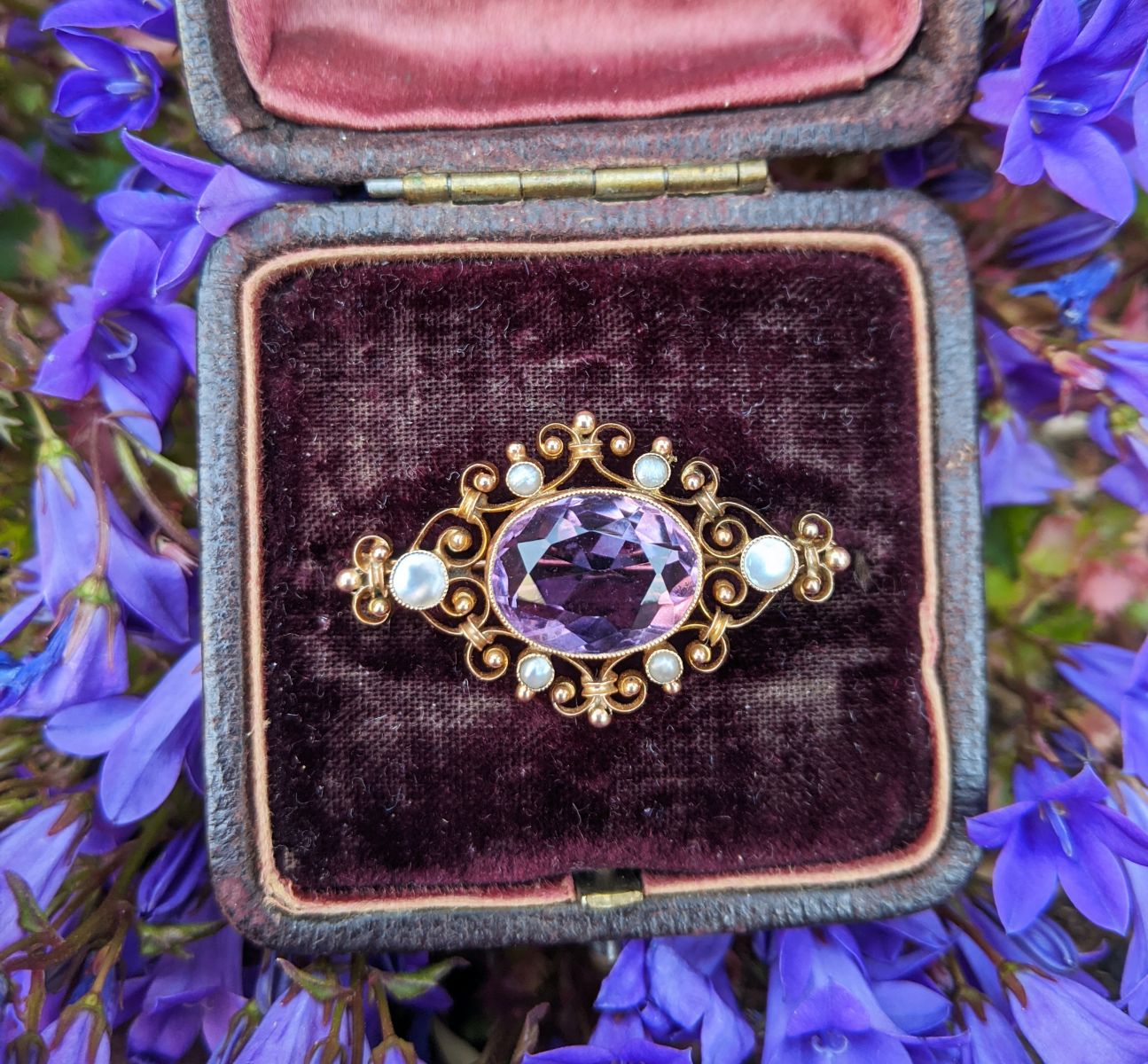 Research Your Vintage Jewelry
There are a few things to look out for when determining the quality and time period of your vintage piece.
1. Search for Hallmarks on Your Vintage Piece
Hallmarks are stamps or tags on a piece of jewelry that indicate the metals used and sometimes the designer or maker of a piece. Unless the stamp has been worn away, all fine jewelry should be hallmarked for its metal content. Look at the inside of your ring, the posts of earrings, the back of a brooch and near clasps of bracelets and necklaces for a tag with this information.
2. Take in the Weight and Finish of Your Piece
Some of the highest-quality pieces are made of solid gold, solid sterling silver, or platinum, and will feel heavier and more substantial on the hand, even if they appear dainty and delicate. If your piece includes gemstones, examine how the stones are set in place. Are they lifted with prong settings or is it clear that the craftsmanship leaves more to be desired? Obviously, real gemstones would never be glued onto a piece of fine jewelry, so it is essential to consider the difference between a piece of costume jewelry and a valuable vintage piece, as indicated by the settings of the jewels.
3. Examine the Clasps
Many vintage clasps are used by modern jewelers today, but different styles can give you better insight as to when your jewelry was made.

In Summary:

The quality, cut and rarity ultimately determine the value of vintage jewelry and its monetary worth. Most important is the age and materials used in the jewelry pieces. Generally speaking, older jewelry will be worth more; for instance, jewelry from the 1920s will have greater value than jewelry from the 1970s, and platinum will be worth more than nickel.

It is wise to have your piece professionally appraised due to the large number of fakes on the market. Your hallmark may include the name of an especially well-known designer such as Van Cleef & Arpels, Cartier, Tiffany & Co., Buccellati, Graff, etc. It takes a trained eye to spot an authentic piece. Get your jewelry valued by a trusted appraiser to know the resale value of jewelry.

Once you've established that your jewelry is indeed vintage, you'll want to find a buyer.
How Do I Find a Vintage Jewelry Buyer?
Selling your vintage piece, yourself on Craigslist or eBay won't usually get you the best price and can be risky. Speak with a professional, experienced jewelry buyer such as iValue Lab to get their recommendation. This is the best way to sell your vintage jewelry safely and at the best price.