Guide To Sell Your Precious Gemstones for Cash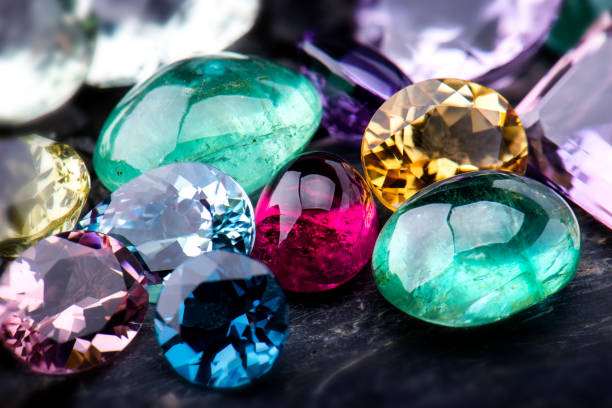 Many of us fancy collecting jewelry with different gemstones. Some might purchase it as a sign of their birth month, and some believe wearing a certain gemstone brings them luck. These stones are quite special and personal. Gemstones include Ruby's, Emeralds, Sapphire, Tourmaline etc. Selling precious stones can be heartbreaking but at times we have no choice. And if they carry some bad memories or are just lying around with no purpose it is better to sell them and get some cash out of it. However, when selling your gemstones, you have to be prepared to receive offers that are much lower than what you paid for. But that is okay! That is how the market works.
We purchase our jewelry at retail prices. Whereas the selling price is much lower. But you need to find the right place who will not rip you off. Before heading on the quest to sell your gemstone jewelry do bear in mind that every gemstone is priced differently and has different market values. Therefore, you might not get back what you paid for but if you find the right buyer you might get a good deal.
If you are looking for the best place to sell gemstones, then you have no better place than iValueLab. You can try to get a value from the local jewelry store but there is a chance that you might get disappointed. Jewelry stores usually do not purchase jewelry from the public since they can get it for wholesale price from elsewhere. However, if they do end up providing an offer on a unique piece it might be fairly low. And that is because they work with huge margins.
To get an offer that is according to the current market value the best option is to get a professional's opinion and at present there are many online professional gemologists waiting to inspect your gemstones and give you an offer that might meet your expectations. And iValueLab is one of them. You can not only sell your jewelry pieces but also your loose gemstones. All you must do is reach out and get a value. Now that answers your question of "where to sell your gems"
Well, the answer is quite simple. All you need to do is follow the steps:
1.

Visit iValueLab website.
2.

Fill out the evaluation form with the details of your item.
3.

Wait to receive an estimate within 24 business hours.
4.

Ship free of cost and get paid!
iValue lab's professional gemologists and brilliant customer support specialists are working diligently to get you the perfect service and an offer you might not find elsewhere.
iValuelab works according to GIA standards and provides an offer based on the current market conditions. The process is simple, secure and straightforward, with fully insured and free of cost shipping. When your item arrives at the lab, you receive a final offer the same day and on agreement, the funds will be transferred to you the same day as well. That is something we all would appreciate!