How to Sell a Diamond Ring to a Pawn Shop?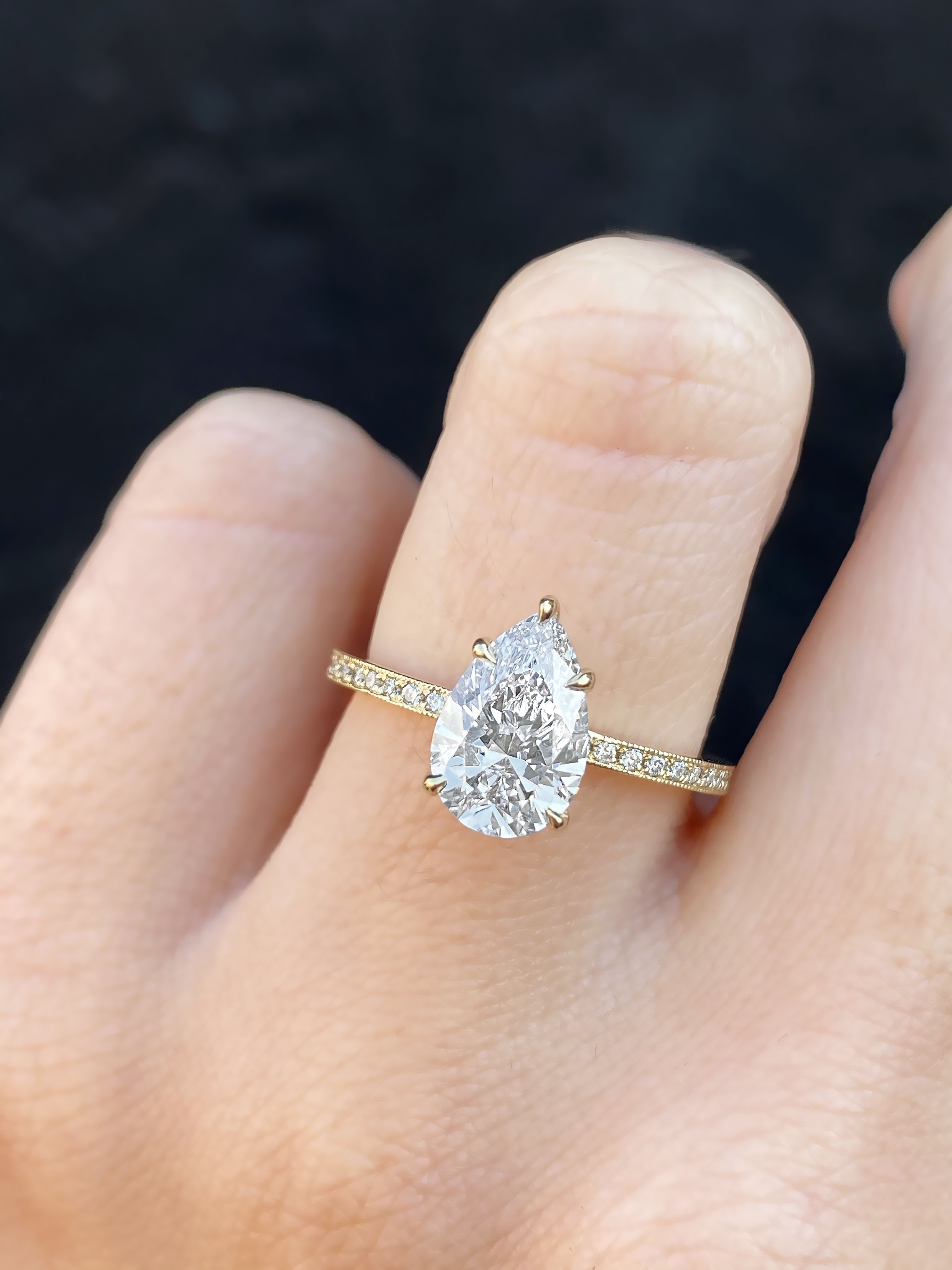 Perhaps you are going through one of the toughest times in your life; you can't make ends meet and you are desperate for money to pay your bills. After checking your bank account several times, you look at the diamond earrings you inherited from your grandmother or at the diamond ring which you couldn't use to propose because your partner dumped you just before doing. I know you're thinking about pawn my diamonds, which is neither right nor wrong, just be careful to avoid being scammed.
We all know that when pawning wedding rings or any other jewelry item, the amount of money we get out of them is much less than the selling prices of any jewelry. Why is this so? Well, because pawn my ring, the pawnbroker gives you cash right away; actually, when pawning a pawning a ring, you are getting a loan and the valuable belonging which becomes the collateral, i.e., the object or property that you hand in as a guarantee that you will pay back is your jewelry. However, appealing it may sound to get instant cash as if you were at the nearest ATM, it is not because the payment terms are usually short. What is more, if you don't pay back, the diamond pawn shop owners keep the ring and then they resell it.
Another possible scenario may be that you have already made up your mind to sell your old diamond ring; you won't Pawn My Ring. Well, in that case, sell it anywhere else but at a pawn my diamond jewellery or pawnbrokers online. They won't pay you what your diamond is worth. There are much better options to get money from your diamond jewelry such as iValueLab where our highly experienced and professional gemologist together with our hardworking team of customer specialists will give you an appraisal of your diamond within 24 business hours. The steps to get an estimate on your item are just a couple of clicks away from you:
Fill in a form on the iValueLab webpage with all the details about your diamond.
Wait to receive an estimate within 24 business hours.
Ship free of cost and get paid!
iValueLab team works nonstop to provide you an offer based on the present market situation and following GIA standards. The procedure is very simple and secure with fully insured and free of cost shipping. As soon as your item arrives at the lab, the team of experts will send you a final offer the same day, and if you agree with the price, the total amount will be transferred to you the same day. At iValueLab the selling of your diamond process is simple, fast, free of charge and secure; all in one.