How Much Is My Wedding Ring Worth?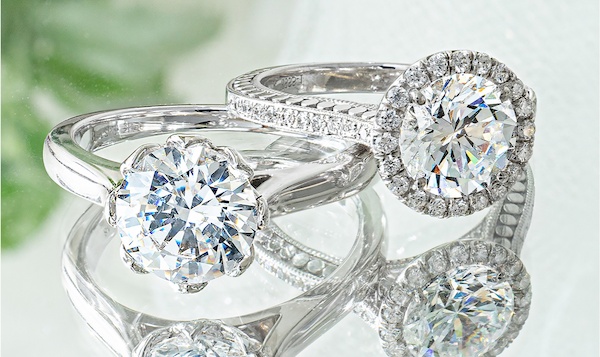 The funny thing about diamond rings is that it carries a lot of sentimental value however the diamond ring resale value could be much lower.
You need to know what will be the best place to sell your diamond rings.
We guarantee you that iValueLab will not disappoint you. Our process is completely transparent and straightforward. There are just a few steps you would need to follow and you will have the money in your pockets in no time!
How to Appraise Diamond Ring?
All You Need to Do Is Get on Our Website and Follow a Number of Easy Steps:
1- The first thing you need to do is to fill out an evaluation form. In the form you provide us all the information you have regarding your gold/diamond jewelry. You upload photos of your jewelry item and of any kind of paperwork (Appraisal or certificate) you have.
2- Once your evaluation is submitted you will be contacted by the customer support within 24 hours via call, email or text, whichever method you prefer. We pride ourselves on the quality of customer service. We try to answer all your questions and provide you with all necessary information.
3- If there is enough information on your evaluation you will get an estimated offer for your item.
4- If you are interested in the offer and would like to proceed forward, your jewelry/diamonds would need to be inspected at the lab by our experienced GIA certified gemologists to provide you a Final Offer.
There Are 2 Ways You Can Choose To Move Forward:
If you reside in New York you can schedule an appointment and visit our lab to have an in person evaluation.
Or, we can schedule a secure free of cost, overnight shipment with FedEx
*Note: All the items shipped are completely insured by the well known insurance company that we work with MALCA-AMIT.
All the packages shipped are received, opened and inspected under security cameras.
5- Before you proceed further, we would require you to sign a 'Purchase Agreement' form and provide us with your ID/Driver's License.
6- Once your package arrives at the Lab it will be inspected by the gemologist and you will receive an offer within 24 hours. We provide one of the best offers in the current market and provide you with all the details that were taken into consideration for the offer.
7- If you agree to the final offer the funds will be transferred to you within 24-48 hours either via Bank transfer or PayPal. NO percentages or charges will be taken from your final offer. However you are not obligated to accept the offer. If you decline we send back your item the same way it arrived, no strings attached. You will not be charged and you will receive a free of cost insurance appraisal for your item.
Where Can I Sell Diamond Rings?
iValueLab is the place to go as we are ready to purchase your diamonds, whether loose or mounted. Probably the setting your diamond is mounted to is a family heirloom and you want to keep it for yourself, there is nothing to worry about!
You do not even have to spend money to get it un-mounted before selling the diamond to us. We have professionals who can do that for you free of charge and then send the setting right back to you.
Some people prefer to purchase fancy, antique or branded settings for their diamond rings. These types of settings are pretty expensive, as a jeweler makes these unique pieces with time and precision. However they might end up receiving a very low offer when selling it back. This is an unfortunate situation and the truth is that even though you paid a huge sum to purchase it you might only receive a few hundred bucks when you resell it.
Usually the buyers offer on the settings based on the weight, purity and condition. There are only a few buyers out there that truly appreciate the craftsmanship behind the beauty and uniqueness of the piece. We take into consideration each and every detail, the offer still might not be very appealing to you but we try to provide the best possible offer for you.