How to Sell Your Fine Jewelry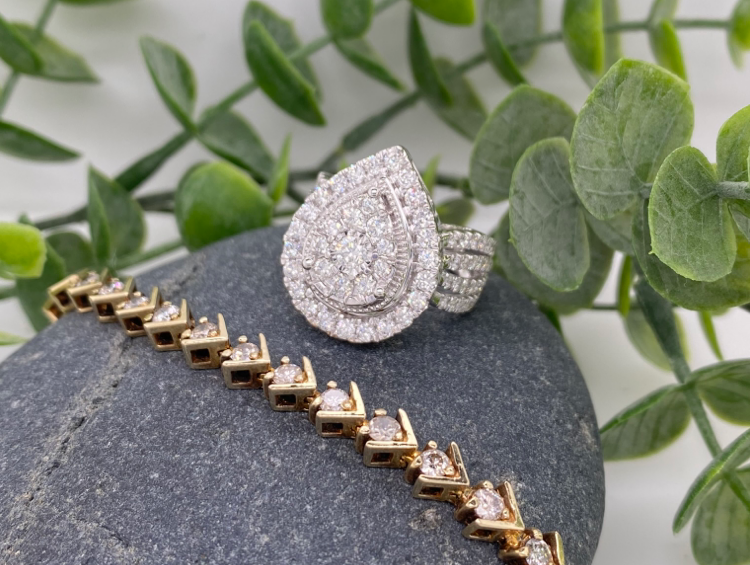 The best way to sell your fine jewelry is to make sure you have everything required before you proceed on the journey. This could be a bit of a stressful process, however if you have all the requirements and general information you should be good to go.
The first thing- You need to make sure your piece is clean and well kept. It is always better to get your jewelry item whether it is a ring, pendant or bracelet, cleaned by a professional.
This helps for the item to look appealing to the eyes which might influence the buyer to purchase it.
Secondly, get information on your piece- When you are selling used fine jewelry, it is always better to know what exactly you are selling. That is what will get you the price you are looking for. Usually when you purchase your jewelry from the store you will get an appraisal, a certificate or any kind of document that will display the information on your piece.
This paperwork have information on the stone, whether it is a diamond or other gemstone. The stones carat weight, color, clarity, proportions etc. And the weight and purity of the metal used. All this information affects the value of the item and is crucial when you are looking for an estimate offer online.
If you have this information, you will not have to run around showing your piece jeweler after jeweler to get the value. You can just get those estimates from the comfort of your home, online. And if any of the offers sounds good to you, you can send the company your item for inspection. If you do not have the paperwork, you can always get an appraisal from any local jeweler, however that will cost you around $100.
If you are not willing to spend that money you can always get a verbal appraisal OR you can just reach out to iValueLab and get your free appraisal! All you would need to do is send in your jewelry for inspection and they will provide you with all the information on your piece. They also provide you with an offer and if that is not to your liking, they will return it back to you with a free of cost appraisal!
Furthermore, you also need to find the best place to sell unwanted jewelry. The best place is where the buyer will take into consideration each detail of the piece. From the diamond to its metal and the design and only then provides an offer. Also, you want to choose a place who will offer you payment right away, whether by cash, bank transfer or PayPal.
You do not want to get yourself in a situation where you send your jewelry to an auction site and end up waiting months just to receive an offer. You also need to be aware that some companies might take some percentage out of the final offer they provide. So, make sure you ask them the question. The great thing is that iValueLab does not have such policies. They will transfer the entire amount to you usually on the same day you accept the offer!
In conclusion, now you have an answer to the question of How and where to sell old fine jewelry! All you must do is reach out and get your best offer!