Sell Your Diamond Earrings and Get Awesome Price Value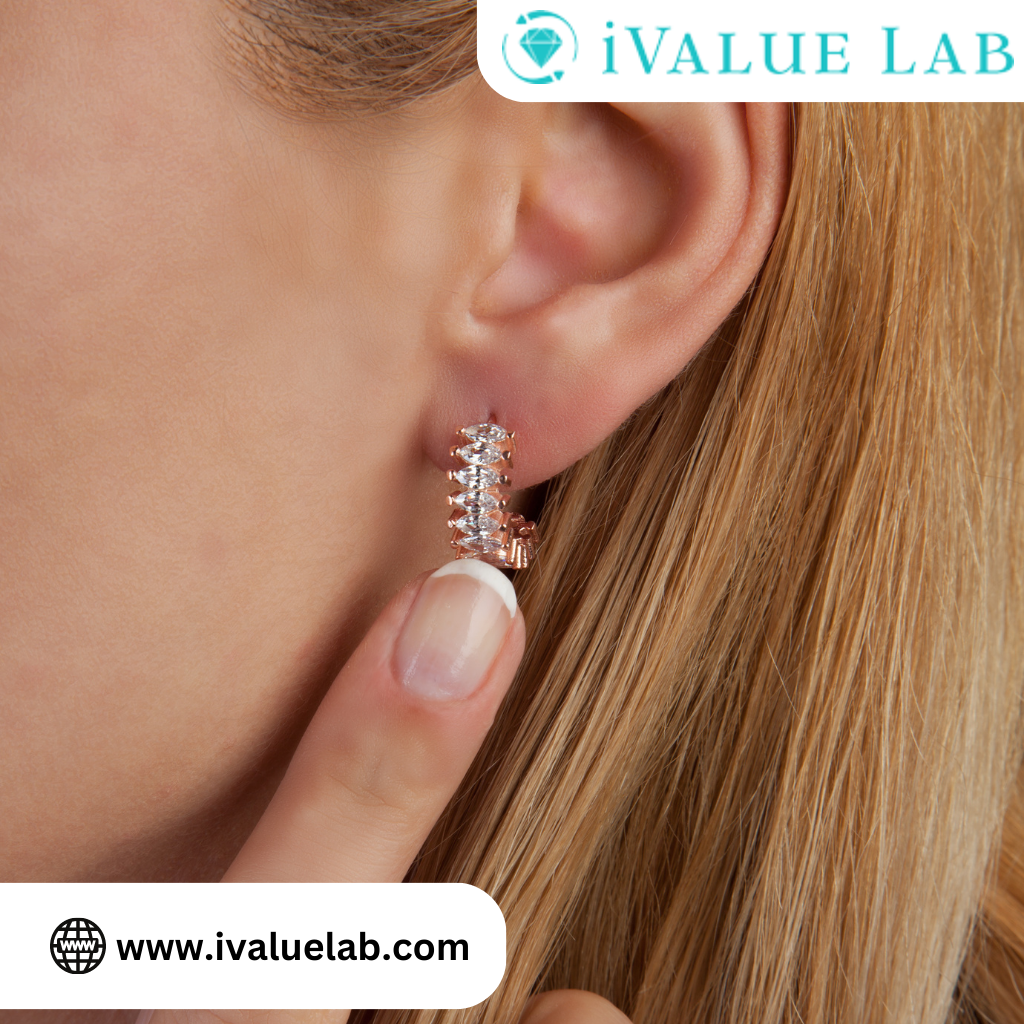 Diamond earrings are exquisite pieces of jewelry that hold both sentimental and financial value. However, there may come a time when you decide to part ways with your diamond earrings and explore the option of selling them. Whether you're looking to upgrade your collection, diversify your investments, or simply need some extra cash, selling your diamond earrings can be a rewarding experience.

Selling used diamond earrings offers several advantages. First, it allows you to let go of pieces that no longer serve you while turning them into cash that can be used for other purposes. Second, selling used earrings is a sustainable choice, as it extends the lifespan of the jewelry and reduces waste. Lastly, selling used diamond earrings provides an opportunity for someone else to enjoy and cherish the beauty of these timeless pieces. But what exactly do you need or where do you need to go to sell your diamond earrings?

Before selling your diamond earrings, it is important to assess their value accurately. Factors such as diamond cut, color, clarity, carat weight, and overall condition will determine the potential selling price. Additionally, if you own gold earrings, whether they have diamonds or not, selling them for cash is an excellent option. Gold has intrinsic value and can be easily liquidated. Many jewelry buyers specialize in purchasing gold earrings, offering fair prices based on the gold's purity and weight. For either option, consider having your diamond earrings appraised by a reputable jeweler or a certified gemologist. This step will help you understand the true worth of diamond earrings.

When it comes to selling your diamond earrings, iValue Lab is the ideal destination. As a trusted and reputable jewelry buyer, iValue Lab offers a seamless and secure selling experience, ensuring that you receive the best value for your items. What sets iValue Lab apart is their commitment to providing exceptional value for your diamond earrings. Their team of experts meticulously evaluates each piece to determine its unique worth. They consider various factors, including the quality of the diamonds, the craftsmanship of the earrings, and the current market demand.

By choosing iValue Lab, you can rest assured that you will receive a competitive and fair offer for your diamond earrings. iValue Lab also recognizes the importance of convenience and security when selling your precious jewelry. They offer a simple process that starts with filling out a form on their website with details about your diamond earrings. Once you submit the information, their team will promptly evaluate your earrings and provide you with a free quote within 24 hours. If you accept the offer, you can ship your earrings to iValue Lab using their insured shipping label. Once your earrings are received, their experts will finalize the transaction and provide you with the agreed-upon cash payment.

In Conclusion:

Selling your diamond earrings can be a practical and rewarding decision, providing you with an opportunity to unlock their value and use the funds for other purposes. By evaluating the value of your earrings, understanding the benefits of selling used jewelry, and considering the option to sell gold earrings for cash, you can make an informed decision. When it comes to selling diamond earrings, iValue Lab stands out as a trusted jewelry buyer that offers exceptional value, convenience, and security. Choose iValue Lab as your partner in selling your diamond earrings and experience the satisfaction of obtaining awesome price value for your treasured pieces.